We bring the best science, research, and ingredients together to achieve more than other probiotic products on the market.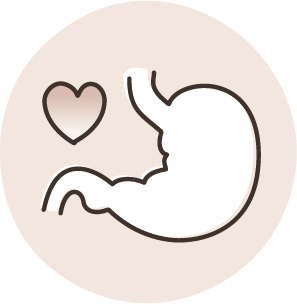 Our unique formulation is scientifically proven to increase the benefits of probiotics alone.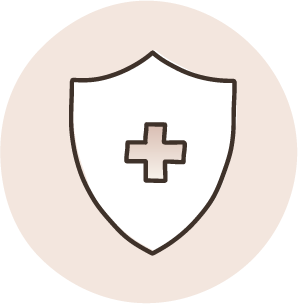 Strengthen Your Immune Response
Facilitates positive communication between your gut's microbiome and immune cells, lungs, and central nervous system.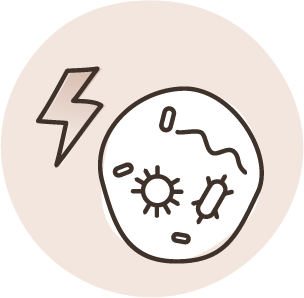 Increase Your Cellular Energy
Scientifically proven to increase cellular energy by 25% and decrease cellular oxidation by 83%.
40 years of expertise — plus uniquely powerful and clinically proven ingredients.
A novel mix of phytoactive (plant-based) PREbiotics. Purposefully assembled to provide the included PRObiotics with a nurturing environment where they can survive, thrive, and get to work.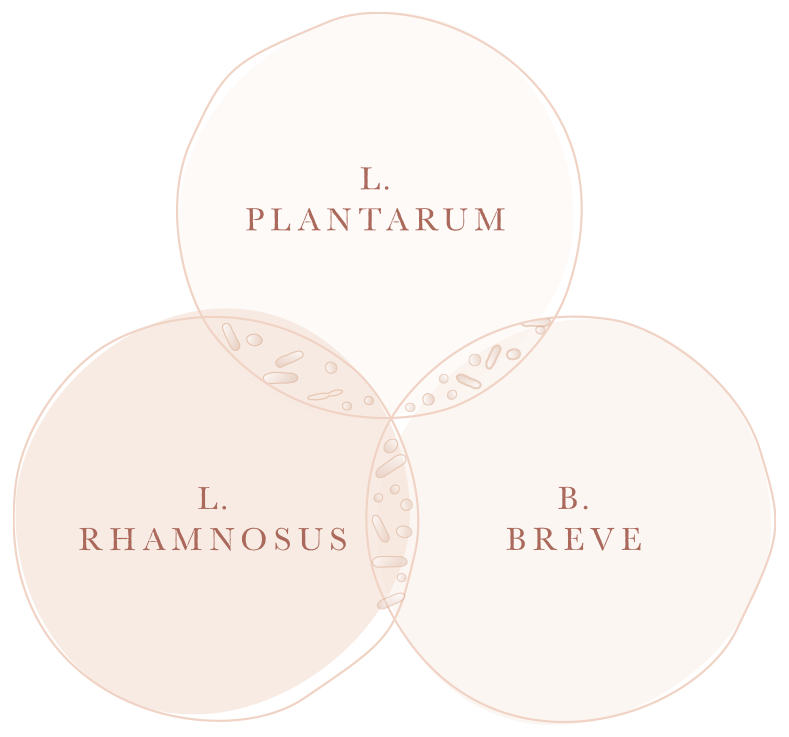 Our first-to-the-world formula includes the most widely researched probiotics to create a strong foundation for your gut health. Then, unlike any other product in the US, we add a unique L. Plantarum DR7 strain — a clinically proven multi-tasking super probiotic.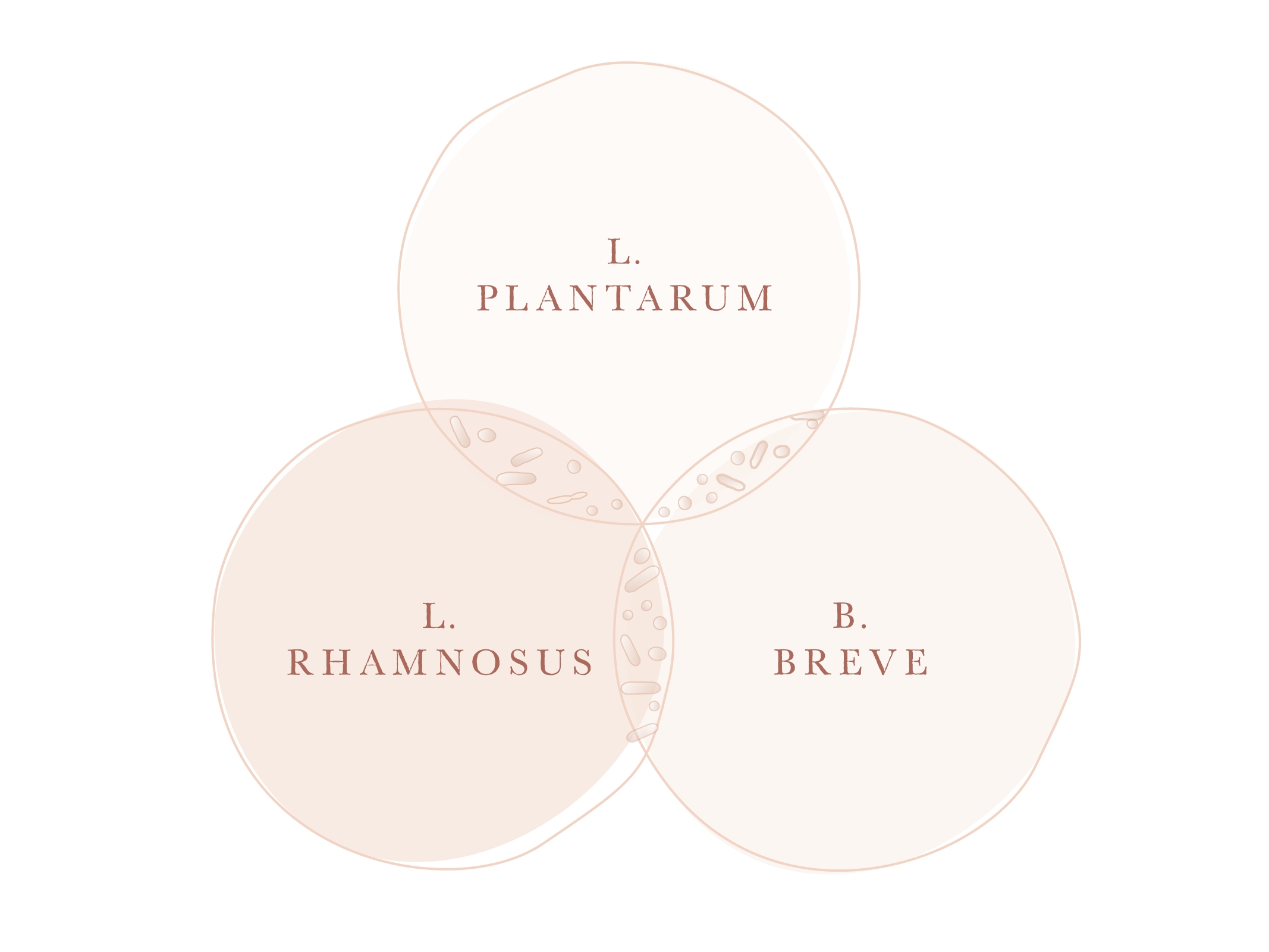 THE MULTI-TASKING SUPER-STRAIN
Clinically proven to instill resilience in three key systems in your body.

Strengthens your gut barrier and protects against environmental challenges.


Encourages growth of healthy flora to proactively protect against stress-induced microbiome disruption.*
Improves digestive issues brought on by feelings of stress.

Clinically proven to protect upper respiratory tract health.


Activates and improves cell-to-cell communication during immune responses. Increases Natural Killer cell activity for added immune support.*
Reduces oxidative stress and respiratory-related immune threats in the gut.*

Improves mental focus and memory.*
Supports the increase of serotonin, a key hormone that stabilizes mood, feelings of well-being, and happiness.*
Stabilizes dopamine pathways by which dopamine travels to areas of the brain and body to convey critical information such as executive thinking, cognition, and feelings of reward and pleasure.*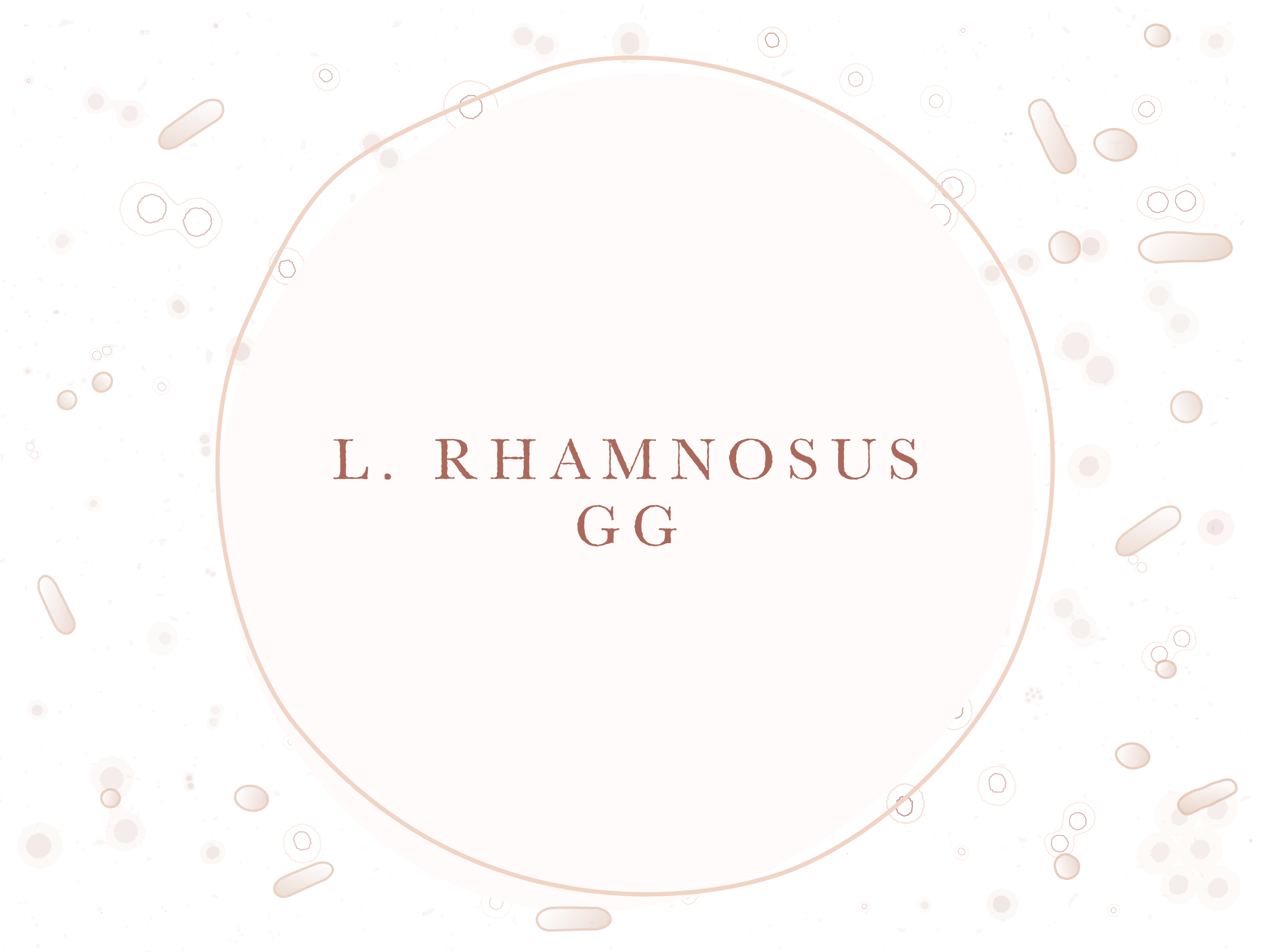 Widely known for its respiratory-supportive properties and its ability to produce p40, a powerhouse protein. p40 helps preserve your gut barrier function, keeping harmful toxins and unwanted molecules from passing from your digestive system to your bloodstream.*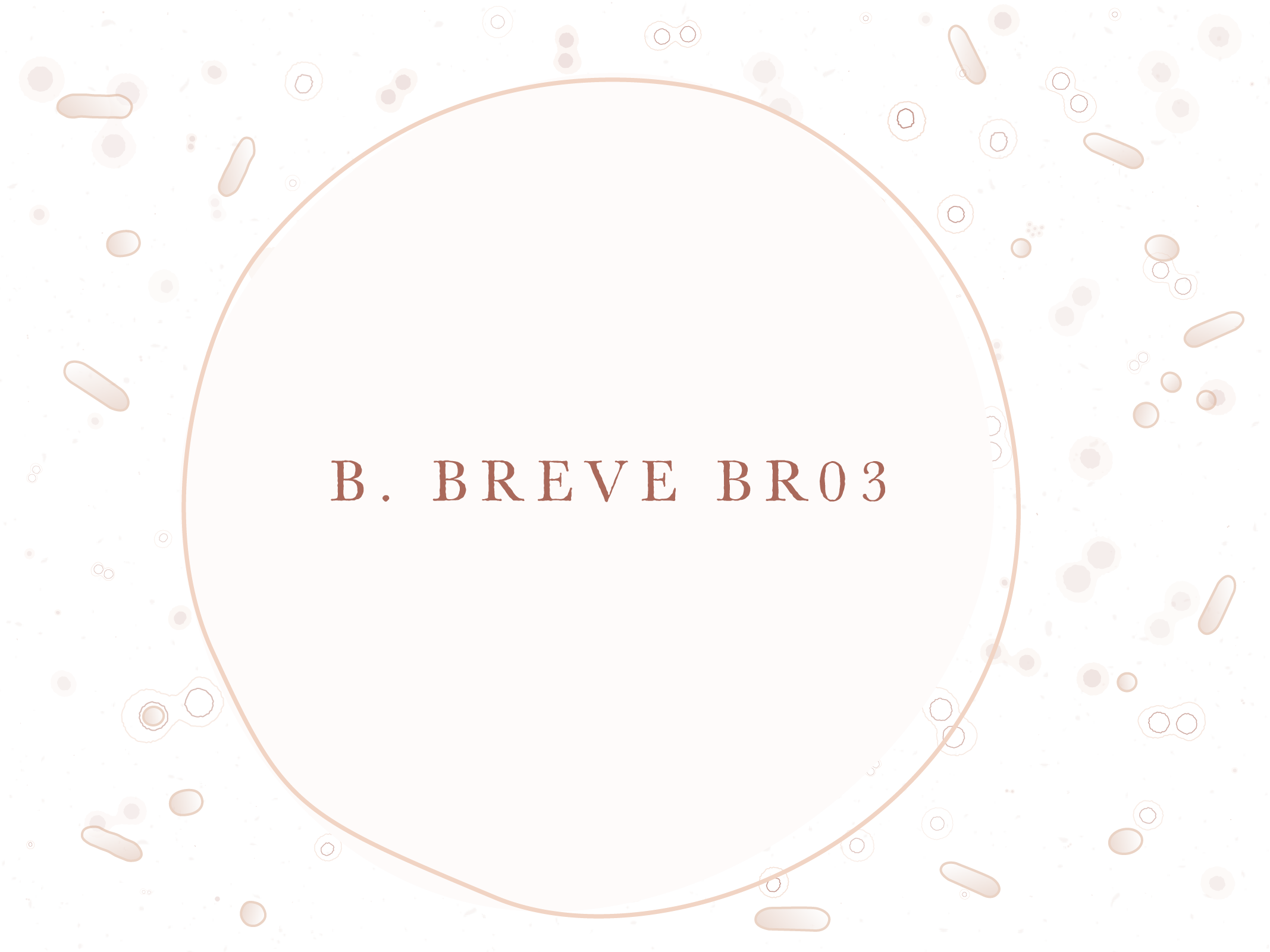 Produces potent postbiotics that support immune cell health and function and help fortify the gut barrier. B. Breve BR03 also enhances naturally occurring flavonoids from flaxseed -- including herbacetin and quercetagetin, which are clinically proven to support respiratory and whole-body health.*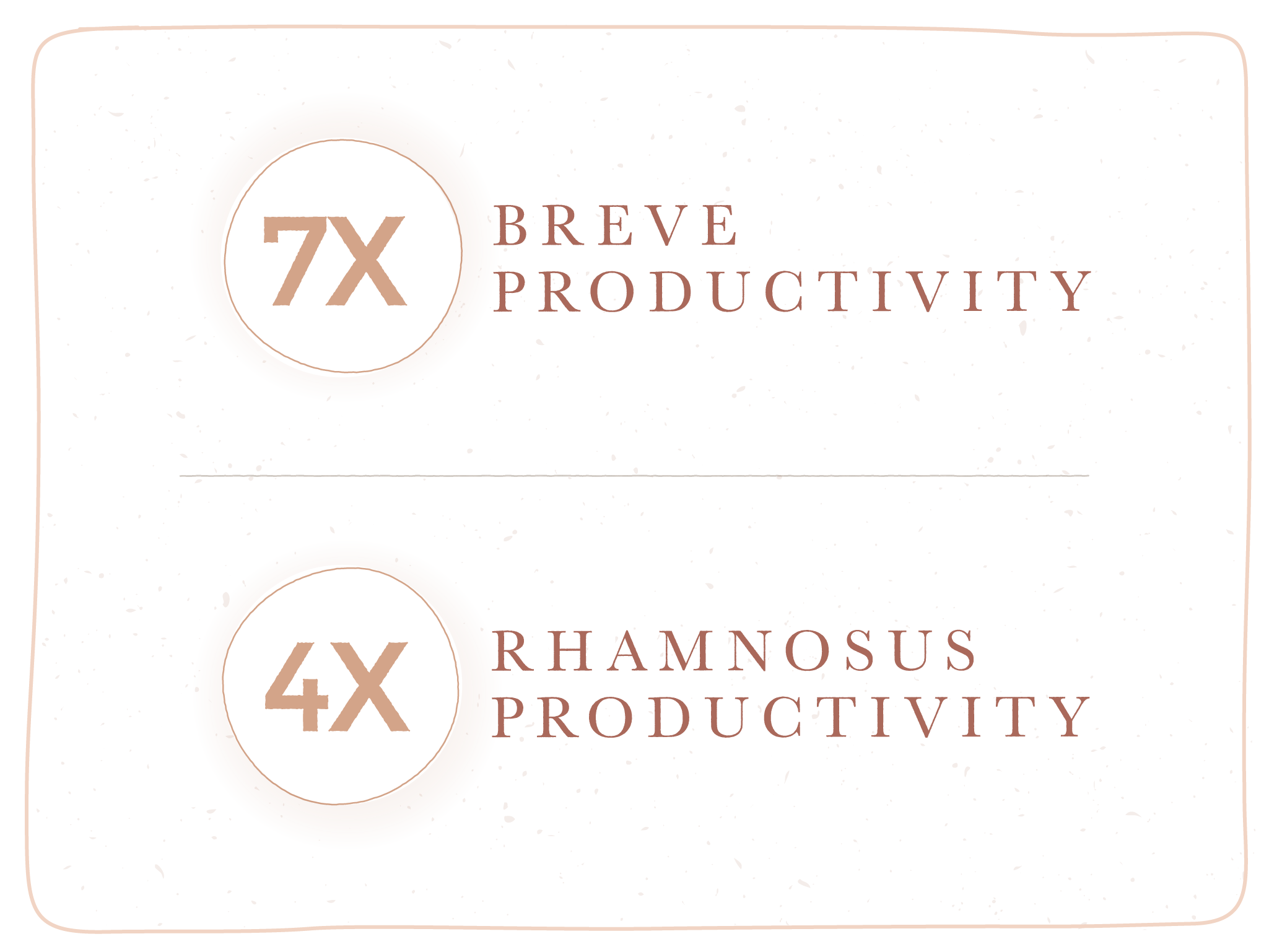 Our unique formulation of PRE and PRObiotics first goes through an advanced fermentation process. In this process, the PREbiotics act as a catalyst, fueling and feeding the PRObiotics. This results in exponential growth and increased productivity of the PRObiotics.

This process generates what are known as POSTbiotics — powerful and beneficial compounds scientifically proven to support digestive and immune health. As PRObiotic activity increases, so does the production of these hard-working, beneficial POSTbiotics.
The resulting combination of PRE, PRO, and POSTbiotics during digestion optimizes your gut health, strengthens your immune response, and increases cellular energy.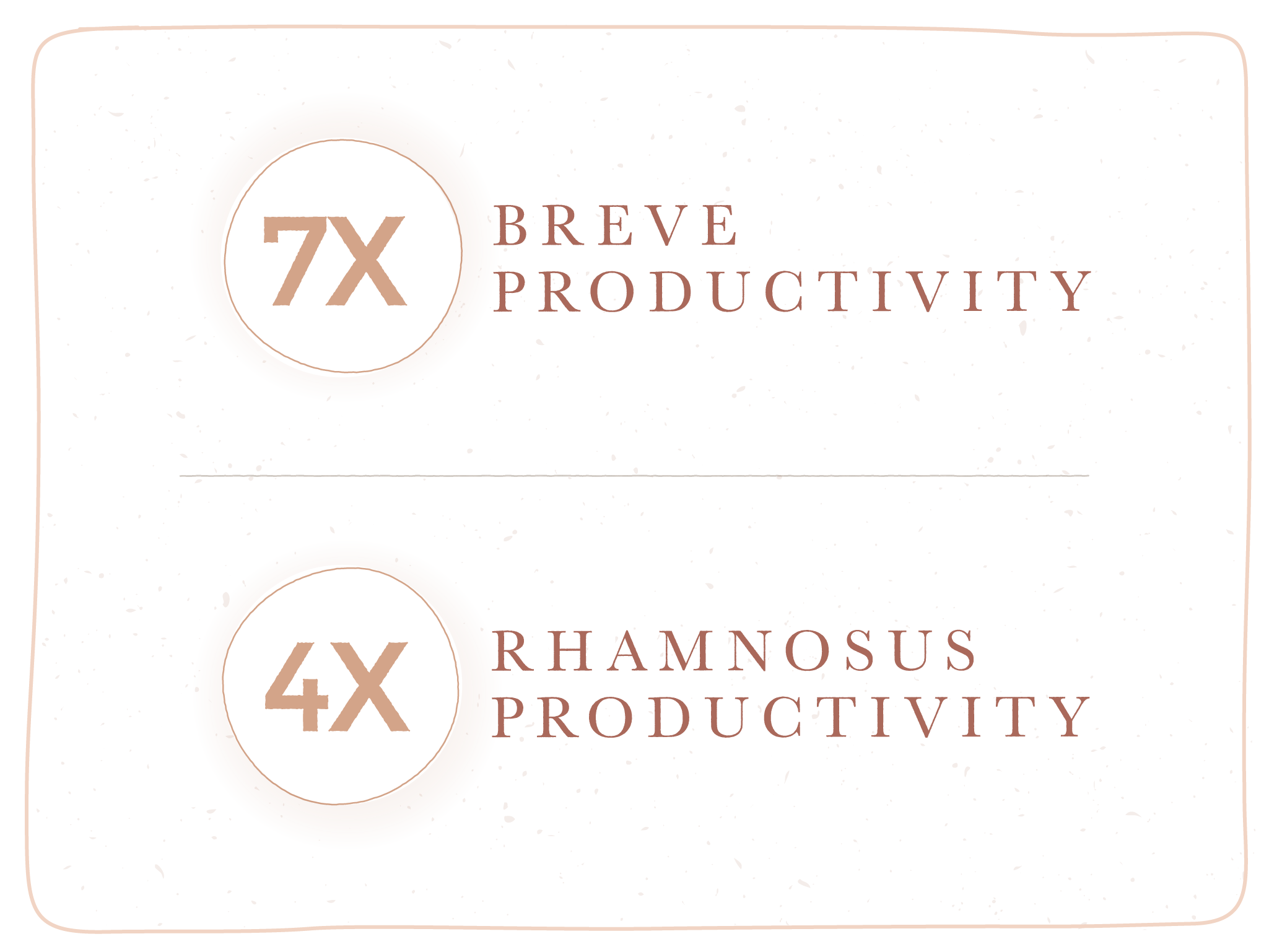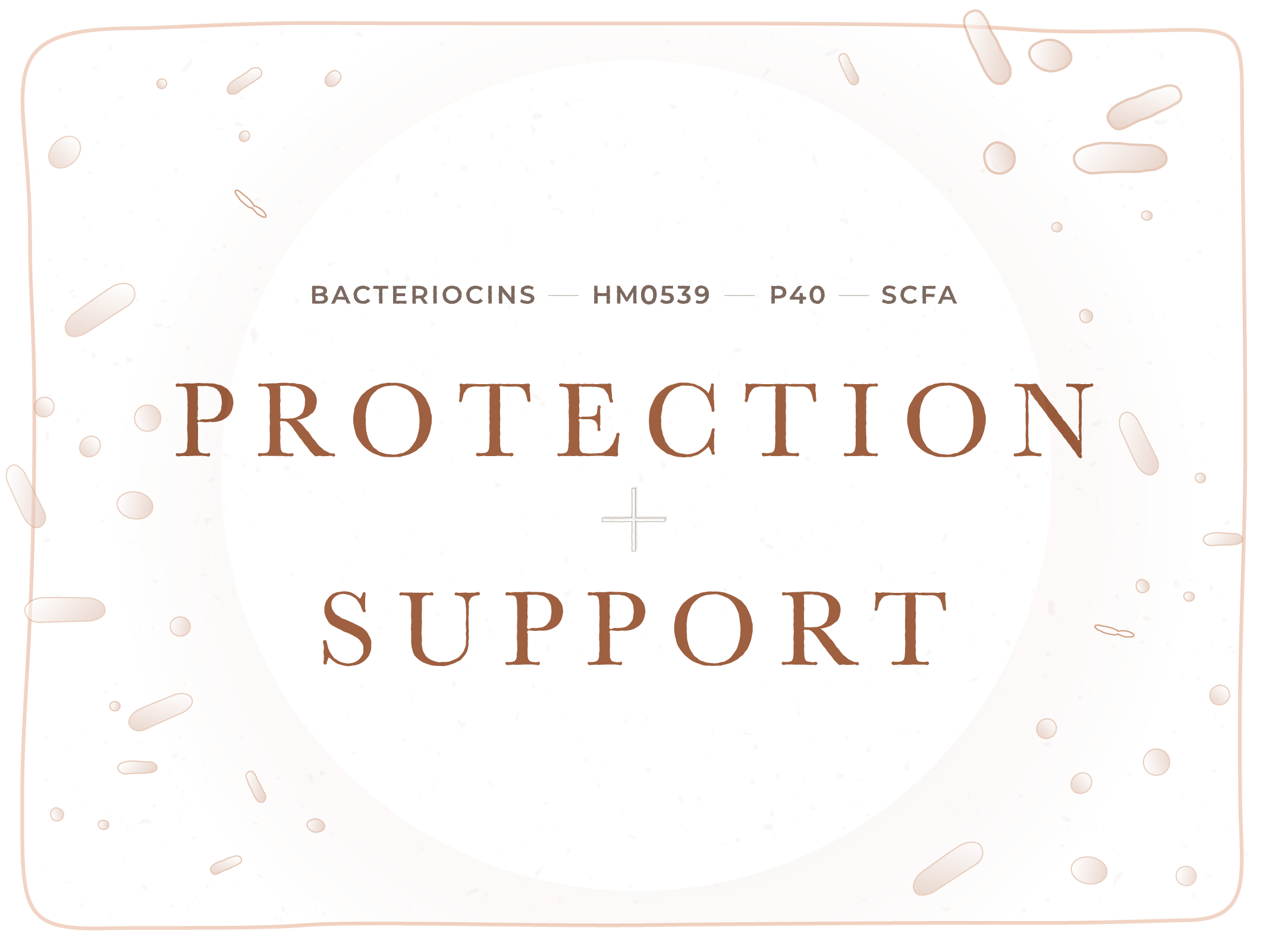 POSTbiotics are a byproduct of the fermentation process. They play an important role in increasing your immune response and regulating the health and composition of your gut microbiome.*



SCIENTIFICALLY PROVEN
TO IMPROVE CELLULAR FUNCTION
The resulting combination of our pre and probiotics does more than prime your gut for better health.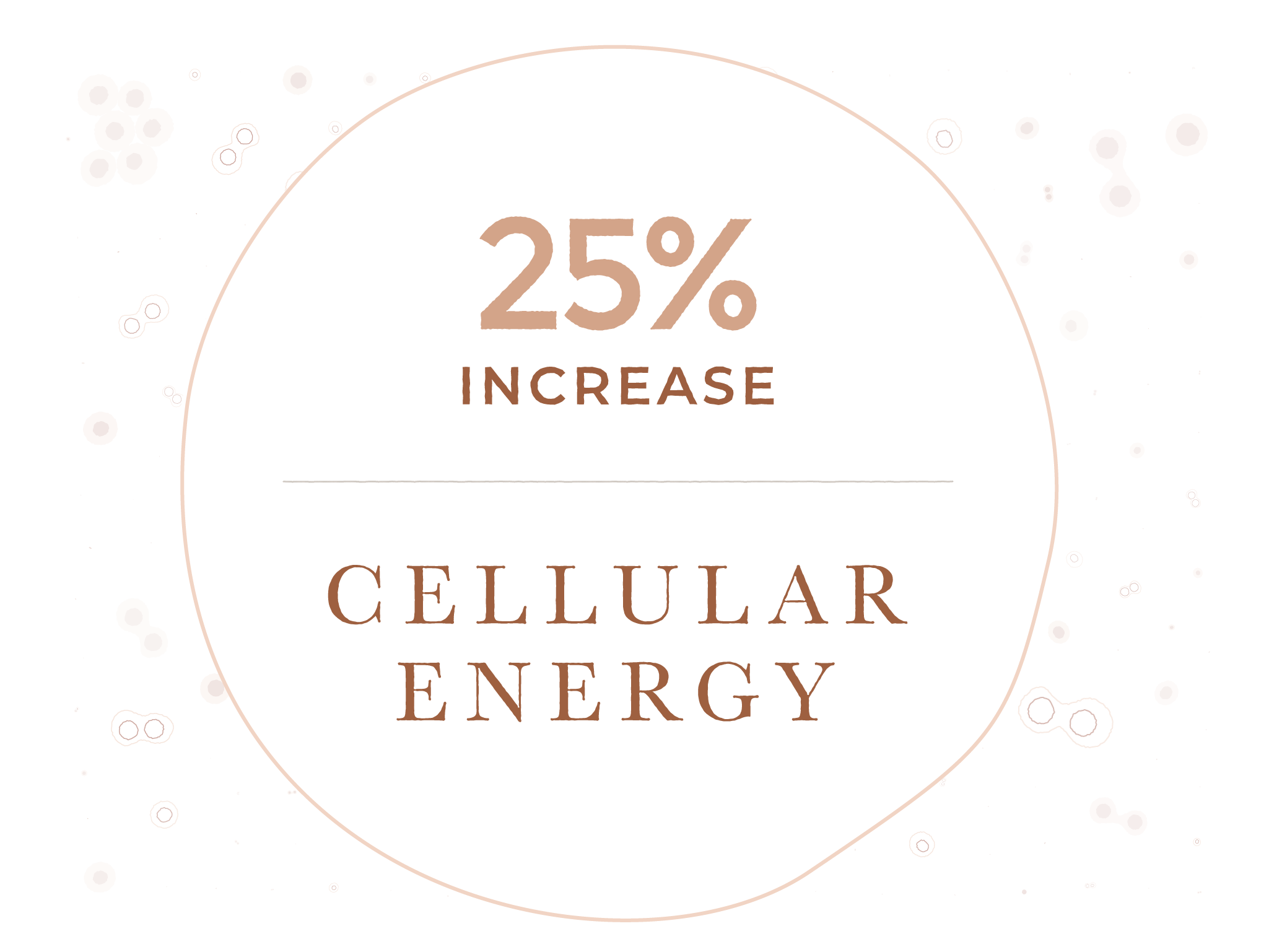 Your mitochondria generate cell energy. Think of them as tiny cellular power plants. Now think of them outputting 25% more energy.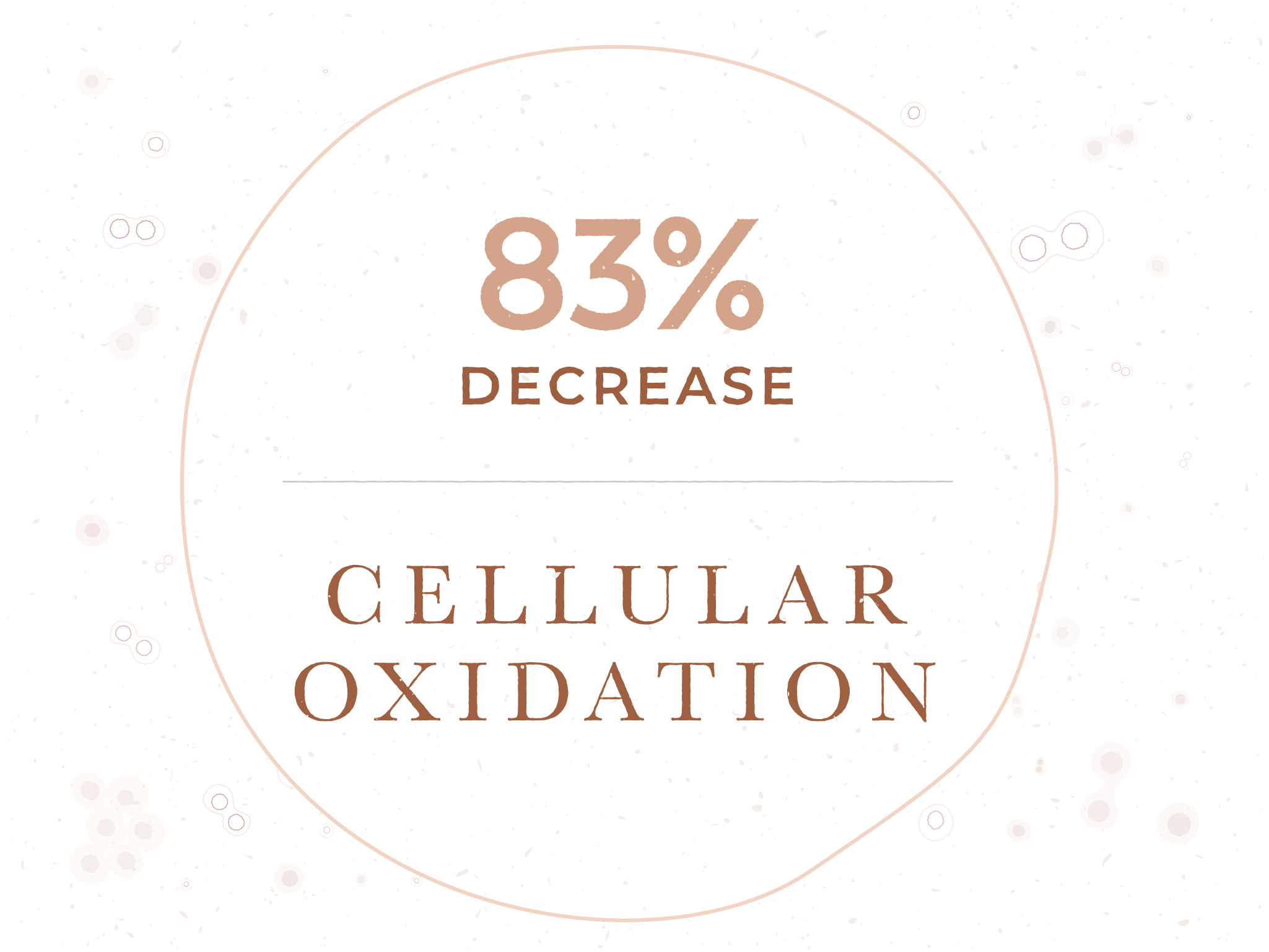 Our advanced formula reduces the generation of oxidative stress, minimizing the wear and tear on your cells and helping them stay healthy.
"Gut-Lung Therapy is first in the world with this unique formulation, harnessing the power of L. Plantarum DR7, a probiotic super-strain.
Scientifically proven to increase the benefits of probiotics alone — Gut-Lung Therapy strengthens the gut barrier and supports better digestion, reduces the severity of upper respiratory tract challenges, increases cellular energy and improves one's mental wellbeing."
PhD, Immunology
Founder & Research Director at NIS Labs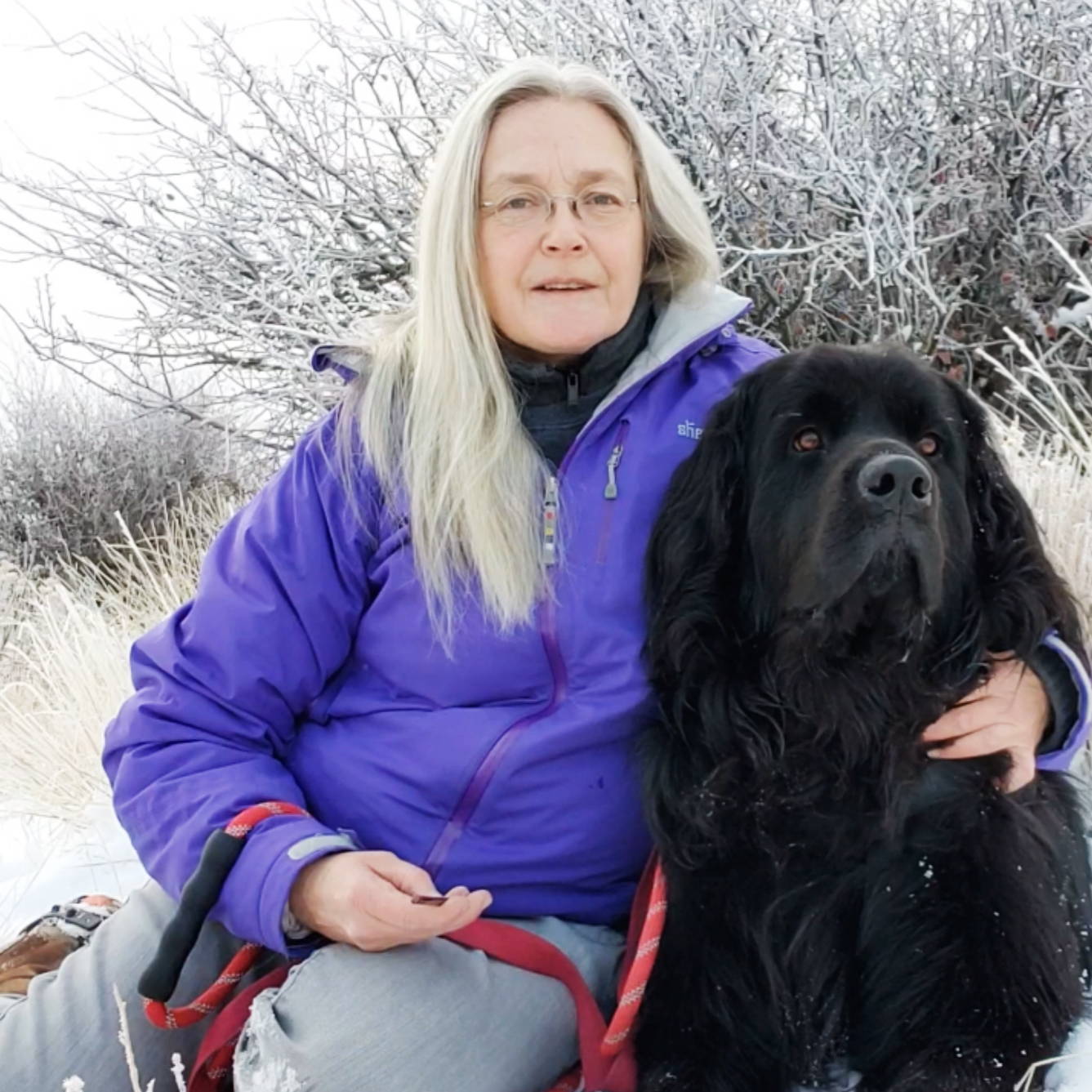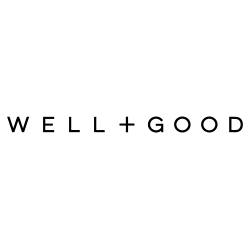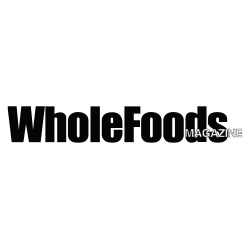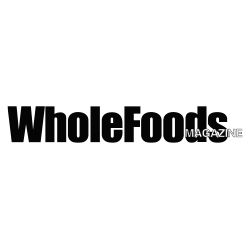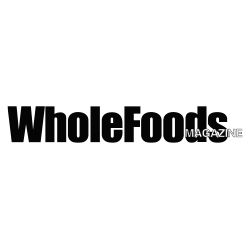 Frequently Asked Questions
How often should Gut-Lung Therapy be taken?
Gut-Lung Therapy is formulated for daily use! Our bottles come in a 14-day and 30-day supply.
Does Gut-Lung Therapy have live bacteria, and does it need to be refrigerated?
No refrigeration is required! Our L. plantarum DR7 is indeed a live probiotic strain, but because of the way the supplement is formulated, it does not have to be refrigerated. Our formula also contains prebiotics, postbiotics, paraprobiotics, and probiotic catalysts.
Do I need to take it on an empty stomach?
Gut-Lung Therapy may be taken with food or on an empty stomach. The capsule may also be opened, and the contents sprinkled in your favorite food or beverage.
Is Gut-Lung Therapy meant to be taken for short- or long-term use?
Gut-Lung Therapy was formulated for long-term, daily use. Try our 14-day supply to see if Gut-Lung Therapy is a good fit for you!
Is your probiotic not vegan since it contains lactobacillus?
Yes, it is vegan! Lactobacillus is a bacterium, not an animal product. It is not cultured with dairy.
Are the ingredients organic? Where are they grown?
They are all either wild-crafted (pure, clean growing conditions in the wild) or certified organic, so there are no harmful chemicals or toxins in our ingredients.
FOUNDER & MASTER HERBALIST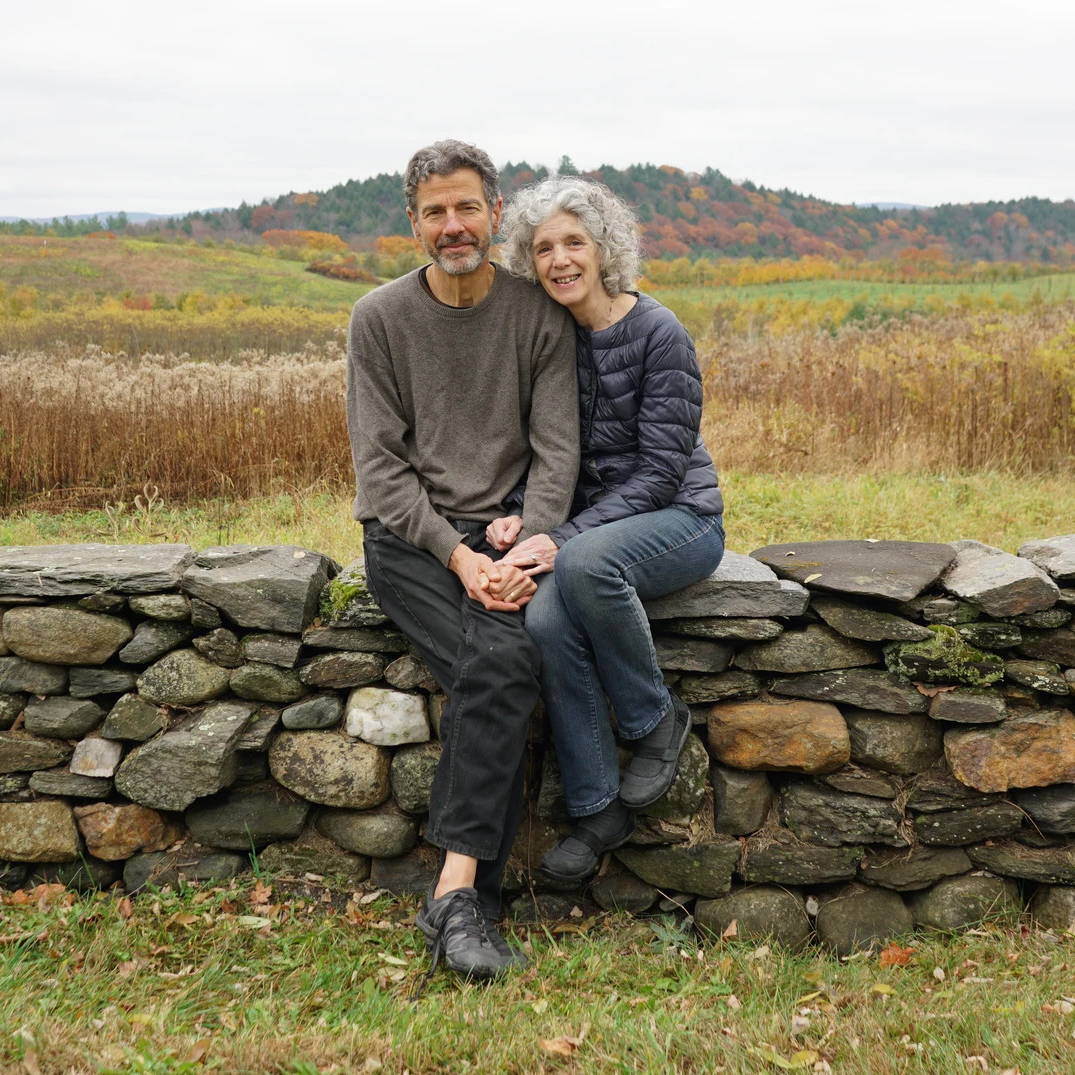 I began formulating some of the first probiotic supplements on the market in the 1980s, and over the past 40 years, the way I formulate an effective probiotic has evolved alongside groundbreaking research.

The gut is viewed much differently than it used to be, a universe of life that understandably requires a universe of nutrients for optimal health. A broad-spectrum fermentate is one of the best ways to address this need, and primes the gut for the novel probiotic L. Plantarum DR7.

In all my years of formulating, I have never come across a probiotic strain that instills such resilience in, not just one, but three key systems in your body.
Founder, New Chapter & For the Biome